SATURDAY JANUARY 29 & SATURDAY FEB 12, 1PM – 6PM NZST.
Two Day Virtual Course for working with poi in Early Childhood Education AND Aged Care
Harness your full poi-tential in this comprehensive hands-on certification course. During the training you will learn the necessary skills to confidently and safely facilitate poi sessions for children and seniors. Upon course completion, you will achieve SpinPoi Certification in both Early Childhood Education and Aged Care. Let's get spinning!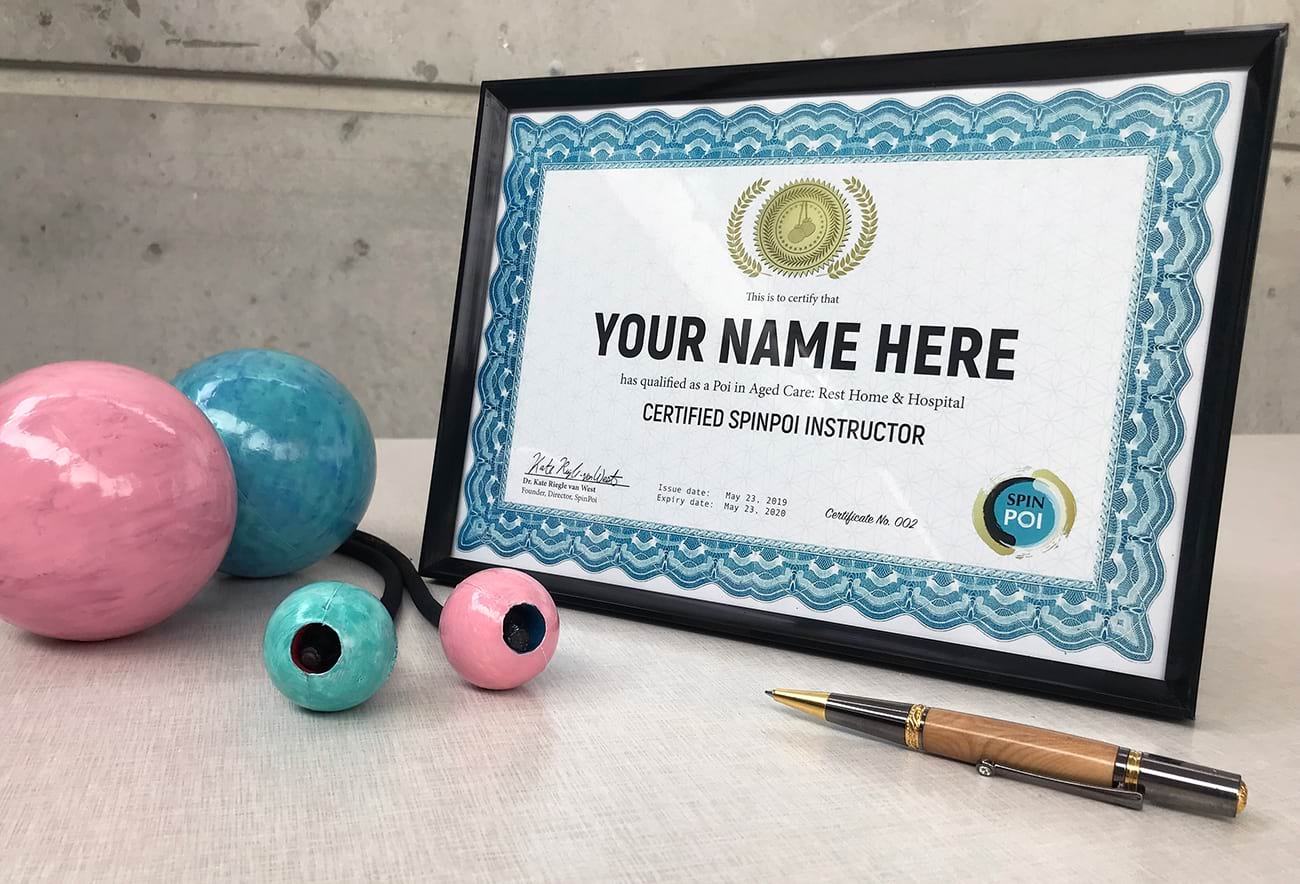 Course Overview & Timeline
The SpinPoi Certification is an evidence-based qualification stemming from clinical research on the effects of poi on physical and cognitive function. The course involves 10 hours of hands-on training through two live Zoom sessions. Participants are also expected to complete 9 hours of homework outside of class. Please read the full course description for details on what is covered during the course.
Course Content
The following units will be covered during sessions one and two through presentation, discussion, and hands-on learning.
✔︎ Unit 1: Poi in New Zealand and Beyond. The history of poi as a precious taonga (treasure) in New Zealand, the different styles of poi today, and the clinical research on the health benefits of poi.
✔︎ Unit 2: Poi Movement Theory. The modes of movement and 3 building blocks which create the foundation for all poi movement.
✔︎ Unit 3: Advanced Poi Moves. An exploration of advanced poi techniques and movements that can be utilized to challenge students in an early childhood and aged care setting.
✔︎ Unit 4: Session Facilitation and Pedagogy. Teaching methodology and best practices for session structure and creation.
✔︎ Unit 5: Routines to Music. Key components for creating routines to music that are appropriate for early childhood education and aged care.
What People Are Saying
"I have been able to learn and implement SpinPoi programs in the aged and disability sectors and have seen firsthand the joy and improvement for consumers in my classes. I totally recommend SpinPoi to anyone." –Janine, Aged Care Lifestyle Consulting

"As a play-based specialist teacher, often working with youth with diverse and complex needs, I've found SpinPoi to be a great activity not only for the engagement and physical benefits but for the amount everyone enjoys it." – Jesse, The Forest School

"SpinPoi inspired me to incorporate poi into my dance classes for the 50yrs+, and made the process of adding poi to an existing group fitness class very straight forward. The humour, creativity and sheer joy from participants has been fantastic." – Hilary, Move Good Now

"Our Junior children at LimeHills School love SpinPoi. It gets us going every morning and is so much fun. We can't wait for more! – Kathy, LimeHills School

"Poi went from an additional therapeutic activity on our ward to one of the most popular, and something prioritized on patients' schedules. Now, other therapies are typically arranged around it." – Jo, Middlemore Hospital

"During SpinPoi sessions we have seen our older residents smile or laugh out loud, socialize and develop new friendships, and engage both their minds and their bodies despite their age and physical or cognitive abilities." – Orquidea, Summerset

SpinPoi Certification is perfect for…
anyone who would like to incorporate poi into their work with children or seniors as a tool for improving wellbeing. Certified instructors will gain the knowledge, tools, and credibility to confidently lead safe and engaging poi sessions for their clients, plus join the community of Certified SpinPoi Instructors across the globe.
Meet Your Instructor
Dr. Kate Riegle van West is the leading global exponent in working
with poi as a therapeutic tool and the Founder and CEO of SpinPoi Ltd. Kate completed her PhD in the health benefits of poi at the University of Auckland, where she conducted the first study in the world to scientifically investigate the effects of poi on physical and cognitive function. She was awarded the Future Leader Award from the Royal Society of New Zealand for her work in the poi/health field, and has been featured across international media including BBC World News, ABC News, TVNZ, Radio New Zealand, and Maori Television. In 2021 she was named as one of the University of Auckland's Top 40 Under 40 inspiring alumni.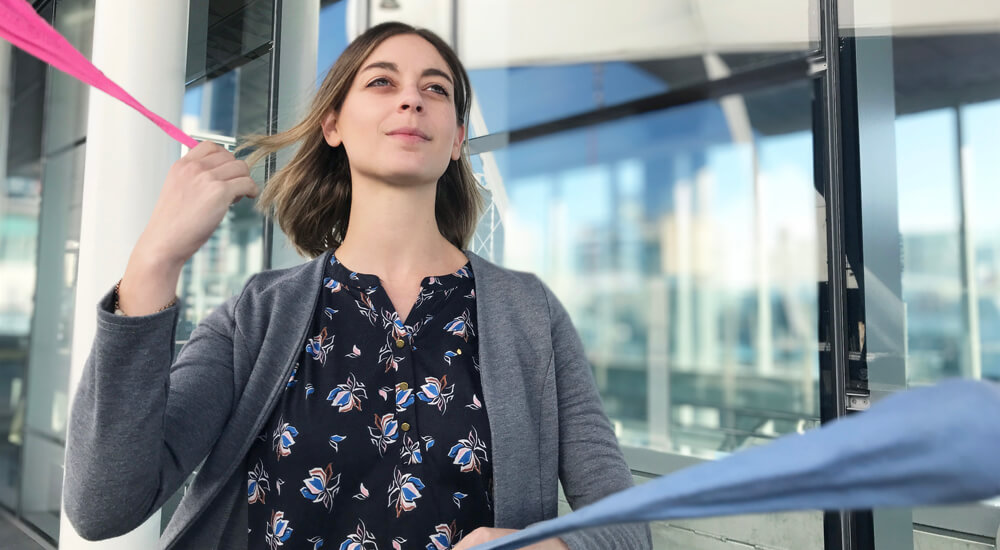 Course Fee
The SpinPoi Certification course is $340 USD per person. This includes the following course resources and training:
✔︎ Poi for Seniors: Complete Facilitator Resources (valued at $40 USD)
✔︎ Poi for Early Childhood Education: Complete Facilitator Resources (valued at $40 USD)
✔︎ Poi for Beginners: Complete Pack (valued at $60 USD)
✔︎ 10 hours of hands-on training through two Zoom sessions, plus ongoing support to ensure all coursework is completed and participants are confident in their skillset and learnings (valued at $200 USD)
Become Part of the SpinPoi Team
Upon completion of your certification you will join a highly skilled team of SpinPoi instructors who are working with poi across the globe to improve wellbeing, one orbit at a time.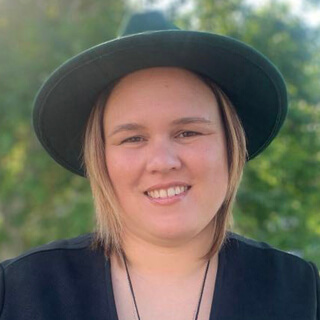 Jamie-Leigh Timoti
Hamilton, New Zealand
Ko Ngai Tai toku iwi. Neurodivergent supporting the disability community in Aotearoa. Founder of Tou Tīrairaka, passionate about Te Ao Māori and the sensory experience it offers. kiaora@toutirairaka.com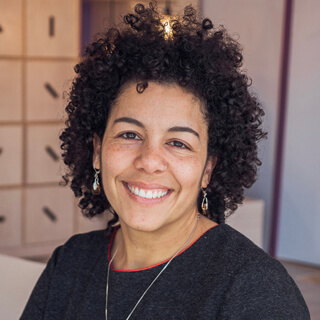 Shaina Pietersz
Westland, Netherlands
Primary school teacher, poi dance teacher and macrame artist with a speciality in interpersonal relationships in the teaching environment. s.s.pietersz@gmail.com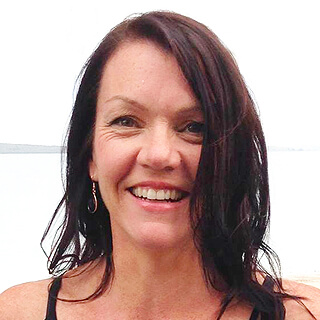 Joanne Paton
Auckland, New Zealand
Rehabilitation assistant at Middlemore Hospital primarily working with patients rehabbing from stroke or other neurological conditions. joanneduval69@gmail.com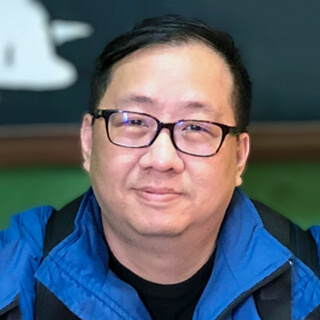 Yu Chiu Lun (Ernest)
Hong Kong, China
Occupational therapist in the geriatric field, providing cognitive training and rehabilitation to older people & using SpinPoi to enhance cognition, balance and mental wellbeing. ernesthkota@yahoo.com.hk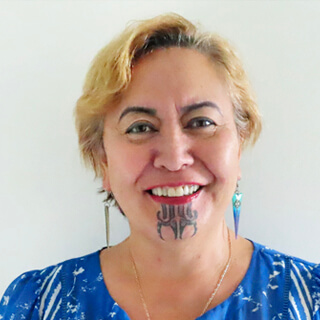 Eunice Te Rangiuaia
Auckland, New Zealand
Ko Ngāti Porou, ko Ngāti Kāhu ōku Iwi. Kaikokiri Ratonga Māori, passionate about working with tamariki, Kuia & Kaumātua.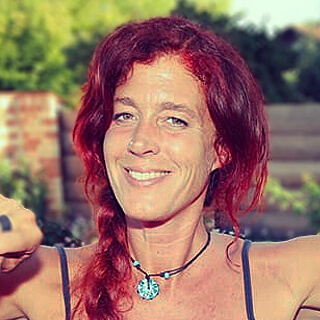 Anja Lohoff
Haag in Oberbayern, Germany
Carer for disabled people, supporting those with Parkinson's in a geriatric hospital. anja.lohoff@gmx.de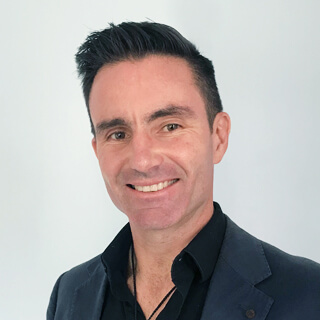 Simon Tennant
Auckland, New Zealand
Registered Psychotherapist and Counselor with a background in Homeopathy, Kinesiology, and nutrition specializing in working with poi as an integrative tool for self regulation. info@csimon.nz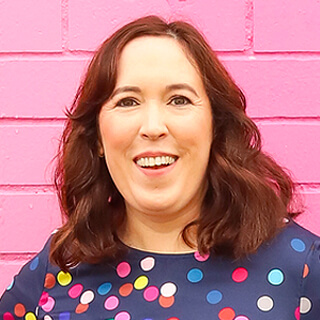 Natalie Humphris
Melbourne, Australia
Parent of neurodiverse children and the Founder of Nats Nest. Nat started poi to help her kids with their therapy goals, and now wants to share the benefits and fun of poi with other families. atalie@natsnest.com.au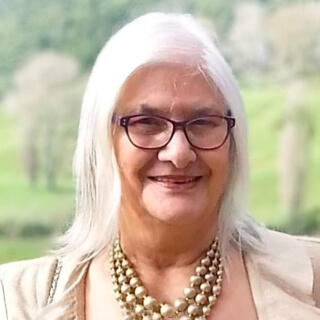 Amelia Rika
Rotorua, New Zealand
Member of Orange Tinana o Ue with a background in Specialist Education – passionate about improving the health and wellbeing of kuia and kaumātua in Te Arawa while having fun.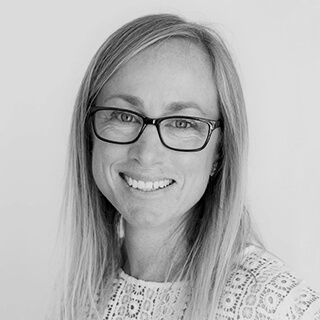 Julie Rope
Auckland, New Zealand
Neurological Physiotherapist with a special interest in Parkinson's & building a creative toolbox for neurostimulation and plasticity for people living with neurological conditions. Julie@ropeneurorehab.co.nz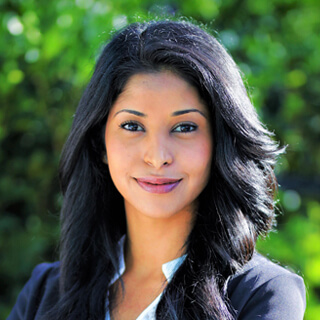 Varsha Koekemoer
Grand Baie, Mauritius
Mom, Interior Designer & Flow Artist in a circle of Mothers who are in the pursuit of their empowerment through creativity, self-expression and sisterhood. I am inspired to share the art of tapping into meditative states within flow arts, to propagate the healing benefits of 'Flow State'. info.mamadife@gmail.com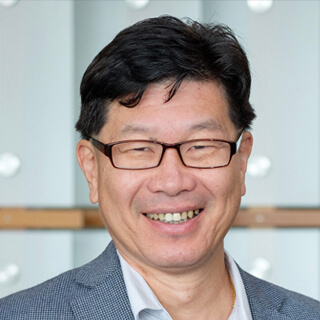 Dr George Thien
New Zealand & Malaysia
Combining his corporate, business, academic & community-service experiences, Dr Thien is motivated to help people achieve personal goals and promote wellbeing. Author of Just Do MORE and enjoys practising Taiji and playing erhu. gtkthien@gmail.com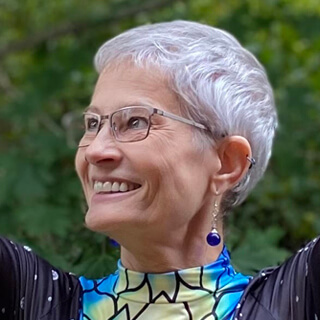 Julia Kennedy
Tennessee, U.S.
Julia is a retired special education teacher with a love of learning. Poi has become an integral part of her daily life, and she always has extra sets of handmade poi on hand. juliavkennedy@gmail.com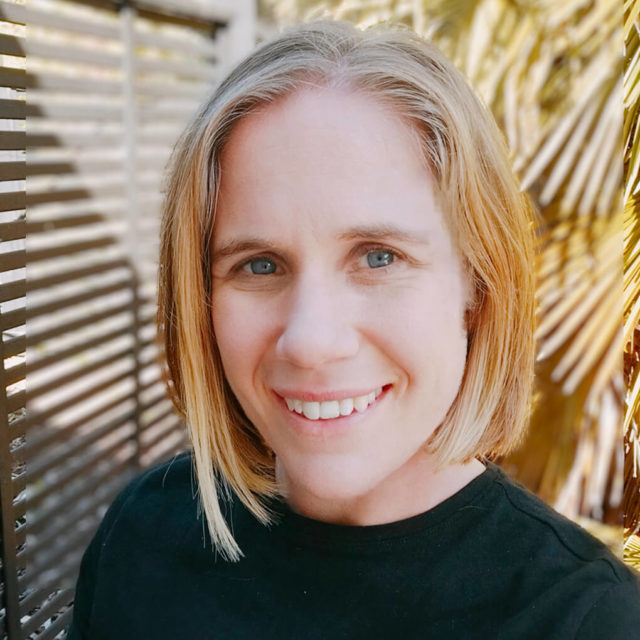 Sarah Poepjes
Tasman, New Zealand
Activity Coordinator for Summerset Richmond Ranges Retirement Village. Bringing the joy of SpinPoi to residents of all ages and abilities, including rest home and memory care. sarah.poepjes@summerset.co.nz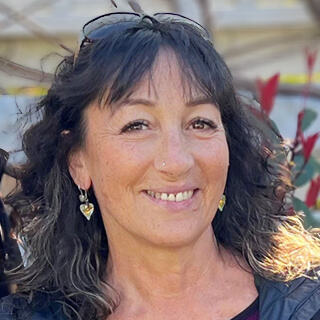 Sharnie Riley
Katikati, New Zealand
Fitness instructor, mixed media artist and puppy foster carer. I very much enjoy teaching strength & balance classes to older adults of all fitness levels and abilities. sharnie-r@xtra.co.nz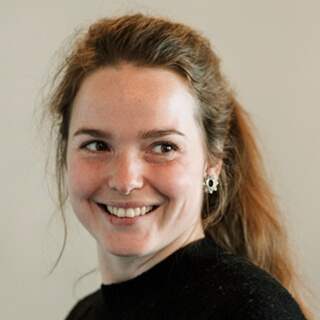 Maria Niedermann
Hätzingen, Switzerland
Physiotherapist specializing in rehabilitation for older adults post surgery or with neurological disease.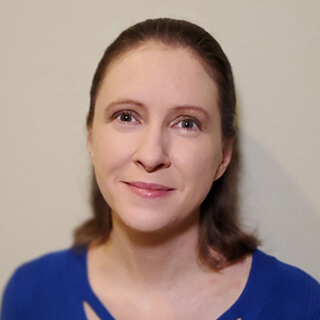 Dori Maloney
Texas, U.S.
Dedicated flow artist, relentless problem solver, and empathetic advocate for poi as a fun and therapeutic tool in the wellness journey. dori.maloney+spinpoi@gmail.com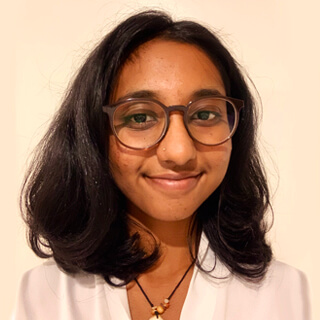 Sadhana Ravichandran
Kaitaia, New Zealand
Physiotherapist based at Kaitaia hospital, passionate about culturally diversifying her rehabilitation tool kit to improve well-being in older adults within rural communities. sadhanaravic@gmail.com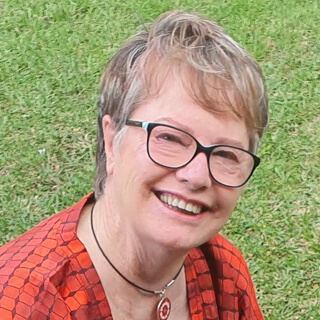 Jocelyn Watkin
Auckland, New Zealand
Qualified instructor for mind/body flow arts of qigong and tai chi with specialist skills in teaching people who are blind/have low vision. kiaorataichi@gmail.com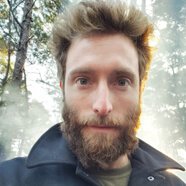 David Bulger
Florida, U.S.
Licensed Massage Therapist and Registered Yoga Teacher with experience in fitness, personal training, and flow arts. dbulge90.db@gmail.com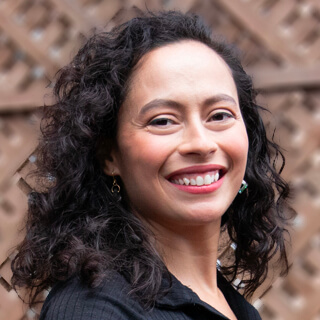 Rissi Shantel
Illinois, U.S.
Rissi is a certified Breathe for Change yogi, preschool teacher, mindful movement guide and performing artist. With her SpinPoi Certification, she aspires to be a ripple of kindness and healing for her community through flow meditation. rshanti29@gmail.com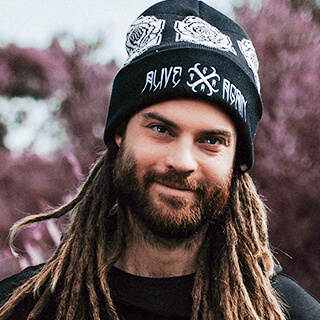 Jesse Moran
Victoria, Australia
Disability Support Worker specialising in children and adults on the Autism Spectrum with a background in Outdoor Leadership. jesse.moran91@gmail.com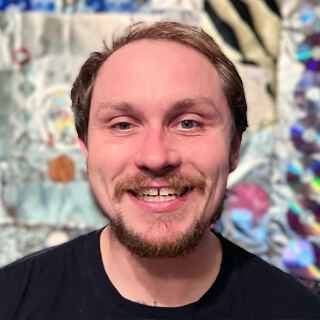 Chris Wolanski
Alberta, Canada
A creative believer who has picked up various skills, all through life. Poi is my favourite past time of all time, and something I wish to spread so it may be appreciated for its transformative effects.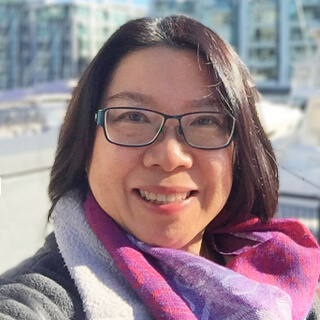 Juliana Flaxman-Hendriks
Auckland, New Zealand
Tai Chi specialist offering a fun and unique fusion of Tai Chi and SpinPoi that is focused on boosting fitness, strength, balance and well-being. arohataichi@gmail.com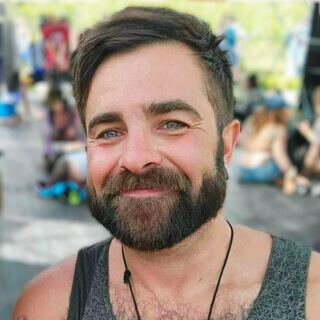 Alex Cefalo
Colorado, U.S.
Flow arts changed my life, I intend to change lives with flow arts. Multi talent prop manipulator and life enthusiast. I aim to inspire in all my pursuits, sharing those gifts leaves a lasting impact and is my purpose. AlexCefalo@gmail.com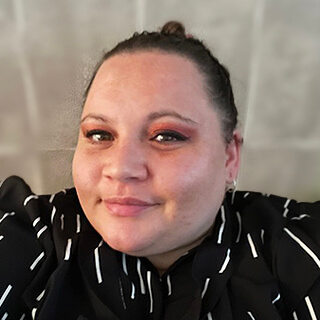 Michelle Stassen
Auckland, New Zealand
Wellness partner at Aria Gardens caring for residents of the Dementia ward and the Rest home in a holistic way. Encouraging independence and assisting with quality of life.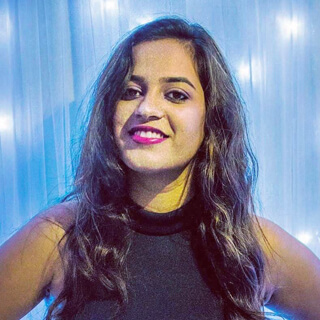 Karanjot Kaur
California, U.S.
Flow artist and research assistant at the Comparative Cognition Lab and Cognitive Science Department at UC San Diego. karanjot.kaur30@gmail.com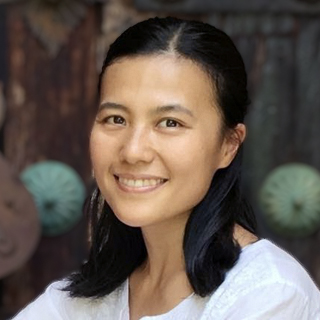 Heidi Madeira de Carvalho Che
Macau, China
Poi & Arts Workshop Facilitator for children and seniors since 2007, Kintsugi Artist. Love nature, hiking, meditation and playing with children from 0-99. kintsugiarts@gmail.com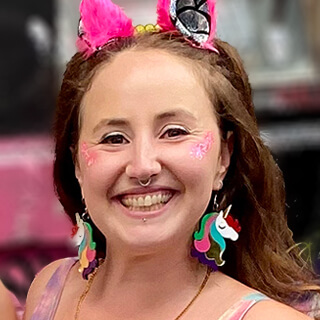 Jodi Woolf
Melbourne, Australia
In the process of becoming a social worker, and hoping to integrate the art of play and flow arts into her work. Jodi has a passion and love for people, learning and aims to leave a bit of shimmer everywhere she goes. jodilaurenwoolf@hotmail.com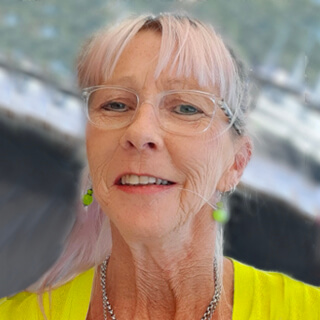 Janine Warne
NSW, Australia
Leisure and Lifestyle Coordinator with 38 years experience working in aged care facilities, 6 of those specializing in disability. janine@spinpoi.com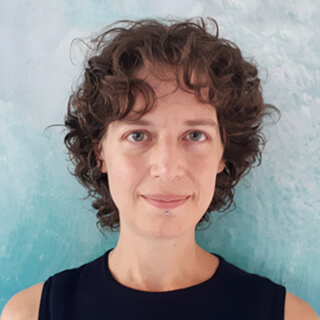 Kay Spinner
Vancouver, Canada
Circus School Object Manipulation Coach, lifelong poi spinner, and poi performer. spinnerkay0@gmail.com

Matthew Brummett
Missouri, U.S.
With over a decade of poi practice, Matt loves sharing this passion with the world. whatsthepoi@gmail.com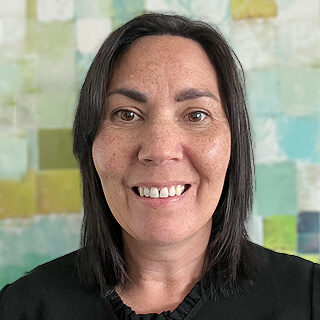 Latasha Emery
Feilding, New Zealand
Mum of two young adults, Latasha has a soft spot for the elderly and is passionate about interacting with them to create magic moments.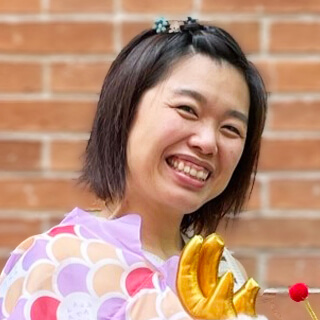 Candace Mok
Hong Kong, China
Veteran educator of different levels. Anything in life can be our learning materials. Stay curious and open. cwfmok@gmail.com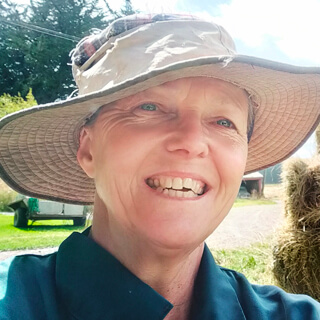 Annemarie Bruin
Southland, New Zealand
Qualified yoga teacher offering Hatha yoga and yoga infused Strength and Balance classes. I am passionate about challenging people and adding fun to my classes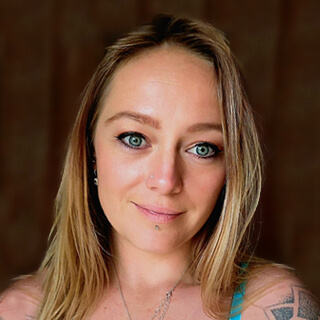 Karma Buckland
NSW, Australia
Flow artist, performer, mental health and disability support worker. Passion for movement, fun and challenges to be found in poi as movement therapy and performance art. karmaflows@outlook.com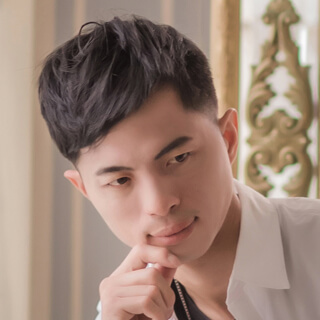 Lien Chang Hsu
Taipei, Taiwan
Circus performer, poi teacher, elders counseling therapist, whole brain development rhythm workshop, and writer & international tour guide. firelien@hotmail.com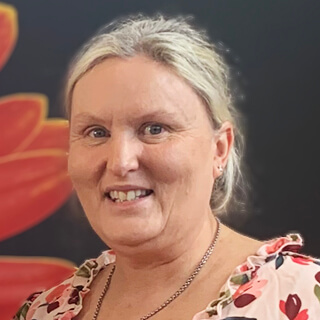 Bronwyn Johnson
Auckland, New Zealand
Wellness partner in charge of outings and special events at Aria Gardens Rest-Home. Life moto "Have a go, you never know you might end up loving it "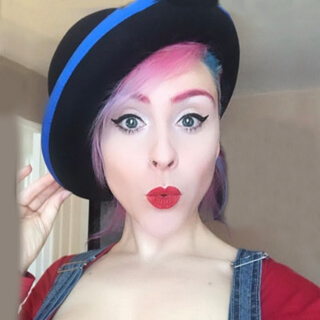 Dani Fortune
Belfast, Ireland
Dani is a silver circus & social circus tutor as well as aerial circus performer and tutor based in both the Republic of Ireland and Northern Ireland. missyfortuneaerial@gmail.com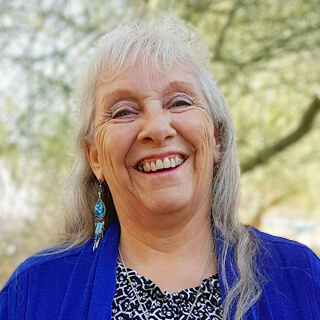 Shanana Rain Golden-Bear
Arizona, U.S.
Stroke survivor passionate about sharing the benefits and fun of poi spinning with fellow seniors in Quartzsite, Arizona. desertmessenger7@gmail.com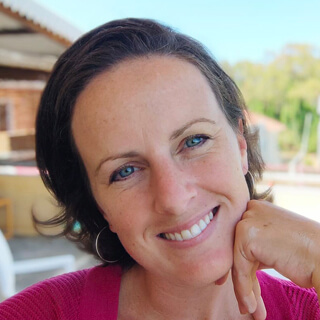 Alexa Mamet
Cap Malheureux, Mauritius
As a self proclaimed dopamine distributor, I've always taken it upon myself to help others find happiness. When poi entered my life in 1999, I knew instantly that I found a treasure, and now it's time to share that treasure with my community. a.mamet@play-poi.com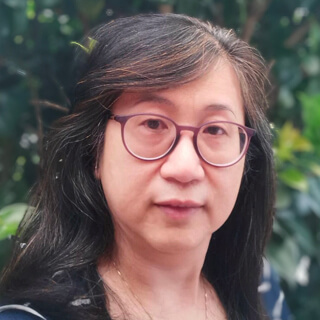 Maureen Mong Ying Sim
New Zealand & Malaysia
An experienced social worker and a keen cook who enjoys promoting and helping people to eat healthy food for better well-being, and specialises in co-facilitating of poi sessions with her husband. gtkthien@gmail.com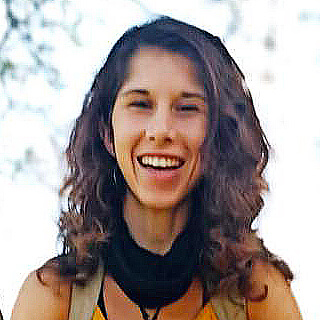 Lindsay Camerik
Hawaii, U.S.
Elementary educator and flow arts practitioner, instructor, and performer with a background in dance, acrobatics, yoga, and fire spinning.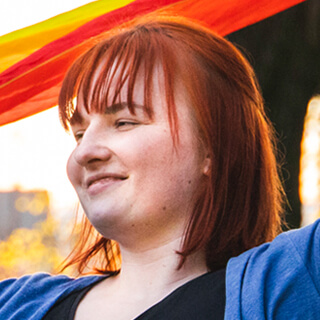 Nastja Fekonja
Radenci, Slovenia
A geographer, pedagogue, and circus person who prefers spin poi. Nastja's personal mission is to spread the knowledge of poi in her area in Slovenia. fekonja.nastja@gmail.com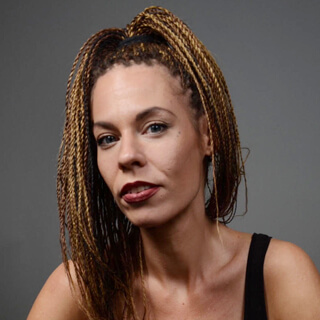 Daria Pejic
London, UK
Aerobic instructor, flow artist, dancer, performer and fashion designer sharing poi with older adults and those with cognitive disabilities. stiklings@gmail.com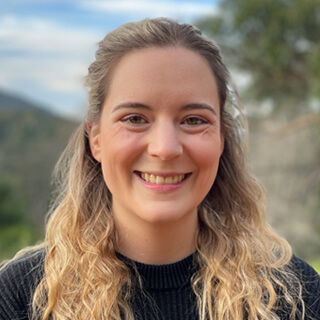 Caitlin Westney
Victoria, Australia
A not-for-profit worker with a passion for flow, play, the grounding benefits of mindful movement, and sharing SpinPoi & other mindful movement practices with her local community in Dandenong Ranges, Victoria. caitlin.westney@gmail.com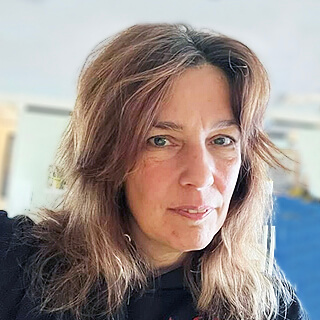 Galia Alexander
Alberta, Canada
I am excited for the future of self expression and healthy lifestyles with teaching the principles and joy of poi. I live in a small northern community where the need is great but also see the need for online classes for those who cannot travel outside of the home.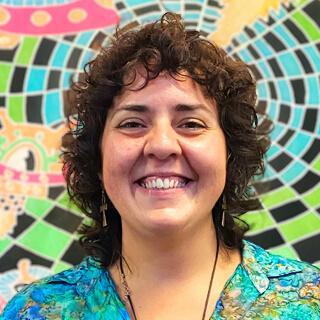 Jacqui Esber
Melbourne, Australia
Lover of nature, animals, crystals and now poi! A qualified horticulturalist with a background in management, Jacqui runs her own metaphysical supply shop/event space where she combines her passions and brings people together. i.am.flora333@gmail.com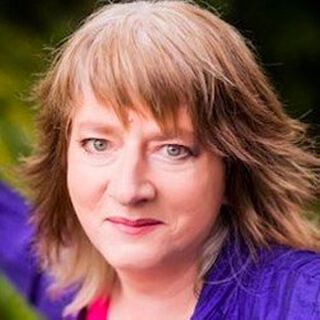 Deb Gully
Wellington, New Zealand
Nutrition Coach and Certified Natural Health Practitioner in Energy Kinesiology specializing in chronic health issues. deb.gully@gmail.com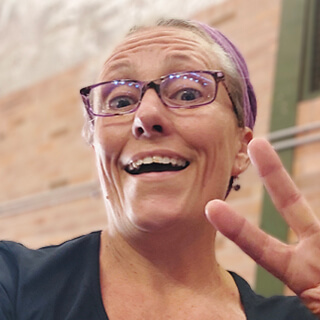 Honora Jenkins
NSW, Australia
Creative Play Specialist, Community Artist and Disability Support Worker, using circus as a tool to engage and educate people of all ages and abilities. honorajenkins@gmail.com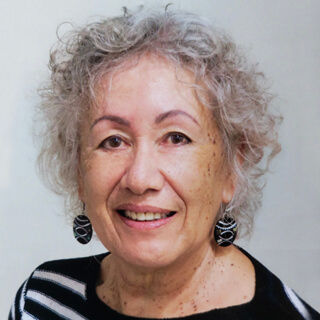 Lesley Morrison
Rotorua, New Zealand
Kaiawhina with Dementia Lakes, Rotorua.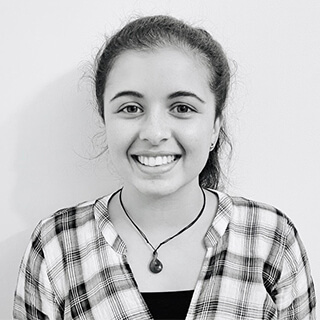 Juee Bhide
Auckland, New Zealand
Neurological Physiotherapist working with people with Parkinson's, passionate about adding fun and challenge to therapy! juee@ropeneurorehab.co.nz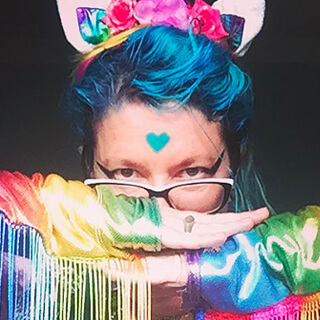 Kirsten Wolf
NSW, Australia
Director of ifritah, fire and flow dancer & creative spirit. Using circus and poi as a way to engage people in creative play and movement for better health outcomes for humans of all kinds and abilities. wolf@ifritah.com.au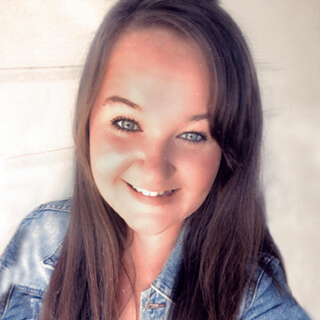 Rebecca Frechtling
Taranaki, New Zealand
Diversional therapist working in aged care with a mix of Resthome, Hospital & Dementia level residents. rebeccaf_753@hotmail.com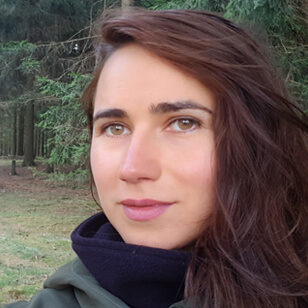 Izabela Nurkowska
Dublin, Ireland
Owner of Flow Studio, fitness instructor, flow artist, and martial artist specializing in Shaolin Kung Fu.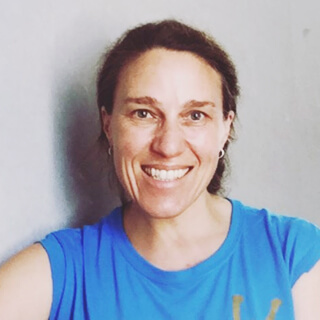 Hilary Williams
Mapua, New Zealand
Fitness instructor at Move Good Now specializing in the physical and neurological benefits of movement and exercise in a group environment. movegoodnow@gmail.com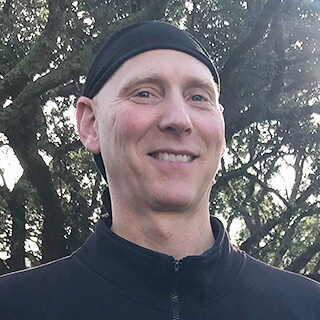 Bruno Rubini
Auckland, New Zealand
Tai Chi instructor specializing in mindful movement with additional qualifications in massage therapy and nutrition. wushubruno@gmail.com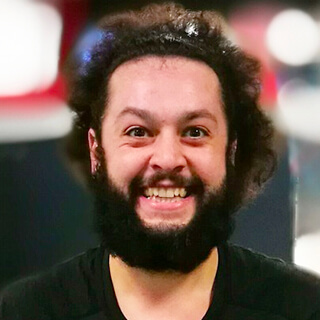 Jamie Moore
London, UK
Social arts facilitator specializing in circus and intellectual disability with additional qualifications in community theatre. stiklings@gmail.com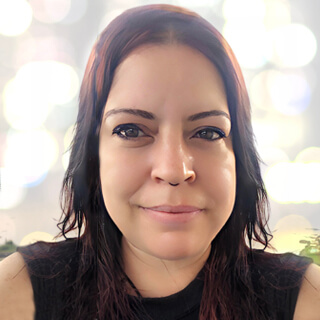 Patricia Tinoco
Panama & Venezuela
Certified yoga teacher FIYI200 and QiGong for yoga teachers. pachyt@gmail.com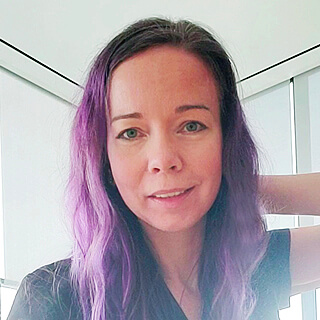 Tara Stratton
Saskatchewan, Canada
Inspires and promotes overall wellness through prescribing poi; a coach and educator of life skillz in circus flow art culture with the goal of 'poi mastery'. stratton.spinja@gmail.com

Kate Riegle van West
Auckland, New Zealand
Founder of SpinPoi, with a PhD in the effects of poi on physical and cognitive function for older adults. kate@spinpoi.com

Questions?
Please get in touch with Kate directly at kate@spinpoi.com