Our Mission
SpinPoi is dedicated to working with poi to improve hauora (wellbeing) for all ages and abilities. We are guided by compassion, moral integrity, and a genuine passion for doing good. SpinPoi is committed to creating a more equitable world and sustainable future by improving the social, economic and environmental wellbeing of our communities and our planet. More specifically, we:
1. Work closely with tangata whenua (people of the land) and local communities to ensure our products and services are delivered with cultural responsiveness, acknowledging poi as ngā taonga Māori (Māori treasure). 
2. Prioritize the welfare of our customers, employees, and everyone our mahi (work) reaches.
3. Prioritize gender equality and cultural diversity within our organization and when working with or partnering with others.
4. Ensure everyone has equal access to our resources through our Koha Program, including free access to all of our services for Māori.
5. Volunteer 20 hours per month to community initiatives that will have an impact on improving wellbeing locally and/or globally.
We are continually learning, growing, and reviewing our actions to ensure we are doing our best to create the change we want to see in the world.
SpinPoi Advisory Board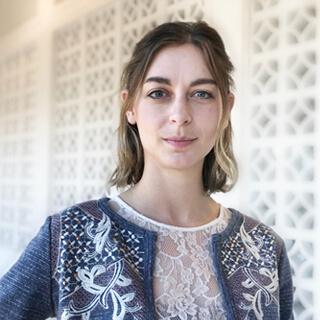 Dr. Kate Riegle van West
Founder & CEO
Dr. Kate Riegle van West is a scientist, artist, and entrepreneur with a passion for play and wellbeing. She completed her PhD in the health benefits of poi at the University of Auckland, where she conducted the first study to scientifically investigate the effects of poi on physical and cognitive function. She was awarded the Future Leader Award from the Royal Society of New Zealand and the Best Doctoral Thesis Award for her work in the poi/health field.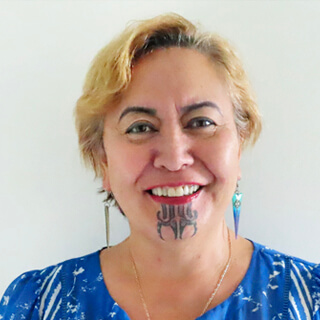 Eunice Te Rangiuaia
Kaitohutohu Māori
Eunice (Ngāti Porou, Ngāti Kāhu) is passionate about supporting her community and working with Tamariki, Kuia and Kaumātua. She was formerly a lecturer in Psychology at Waipapa Taumata Rau – Auckland University and Kaikokiri Ratonga Māori at Auckland Libraries. She is a Certified SpinPoi Instructor and works alongside Dr. Kate Riegle van West delivering poi/hauora workshops in Tāmaki Makaurau and beyond.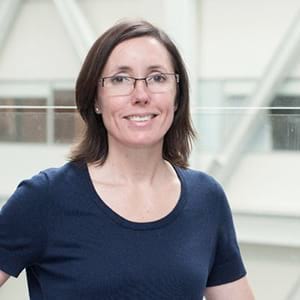 Dr. Cathy Stinear
Clinical Advisor
Professor Cathy Stinear is the Director of the Clinical Neuroscience Laboratory in the Department of Medicine at the University of Auckland, and the Director of the Brain Research Clinic at the Centre for Brain Research. Her work focuses on translating neuroscience discoveries into clinical practice. Cathy supervised the first scientific study on poi, health, and older adults, and continues to play an important role in shaping subsequent poi/health research.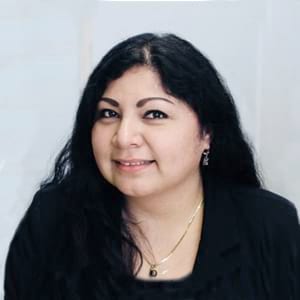 Orquidea Tamayo Mortera
Aged Care Advisor
Orquidea is the National Diversional Therapist for Summerset and President of the New Zealand Society of Diversional & Recreational Therapists Inc. She works with people of all ages and abilities to design and implement recreation and leisure-based therapeutic programs which support, challenge and enhance psychological, spiritual, social, emotional and physical wellbeing.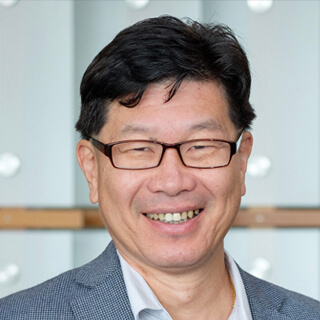 Dr. George Thien
SpinPoi Asia Coordinator
Dr. George Thien (PhD, MBA, BSc (Hons)) is a Senior Lecturer at AUT in the Department of Management, with a research speciality in Corporate Social Responsibility and entrepreneurship. George is actively involved in business mentorship for SMEs, is a trustee for the Community Action Trust New Zealand, and was formerly the Leader/Chairperson of the Auckland South East Asian Community.
SpinPoi Waiata Team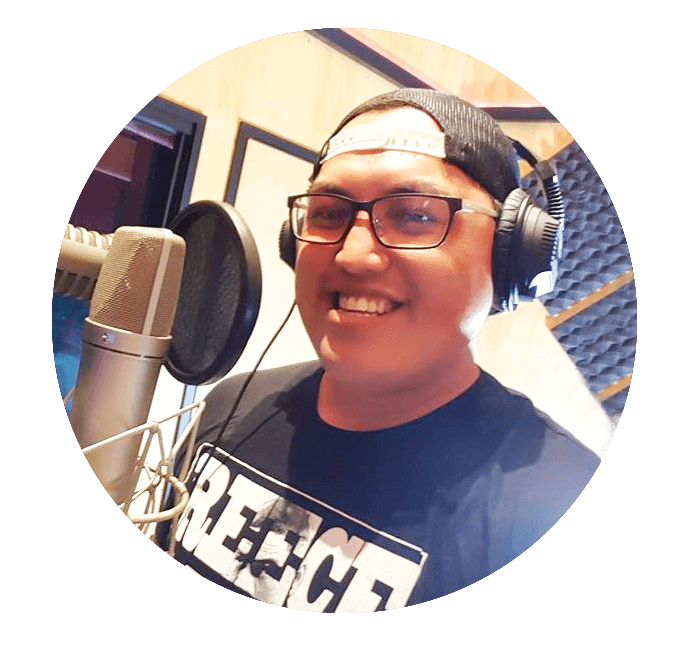 Tumanako Tinirau
Tumanako Tinirau is a vocalist, songwriter, and guitarist. He has worked on a variety of projects including the Maori translation for the Chris Sander's Award Nominated song "111 Ambulance Song", backing vocals for Chris Ward, performing at Te Matatini with Te Whanau o Te Kura, and performing as the lead singer and guitarist for Soulsystem.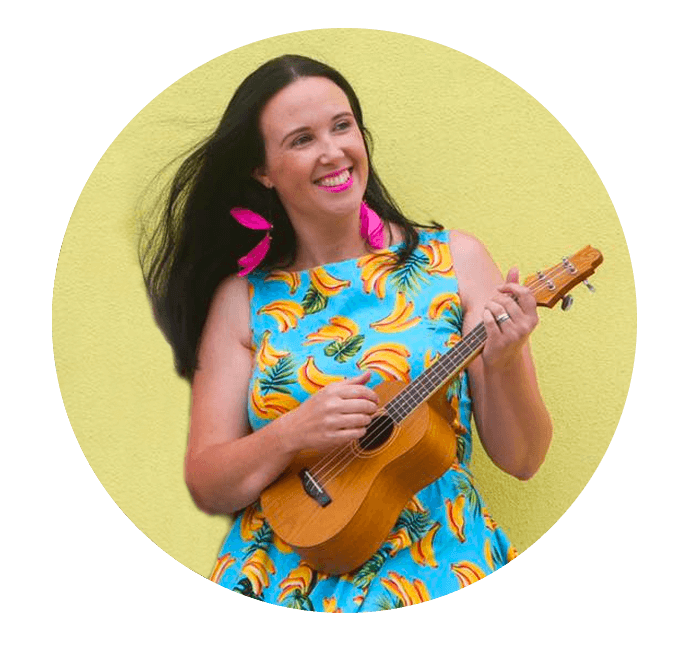 Lucy Hiku
Lucy Hiku is an award winning singer, songwriter, children's music artist and educator. In 2016, as part of children's music duo Itty Bitty Beats, she won New Zealand's Best Children's Song and Album for their bilingual song Pō Mārie and lullabies album Lay Your Head Down. As Itty Bitty Beats, she has released 3 albums, 2 EPs and various singles, amassing over 4 million streams on Spotify.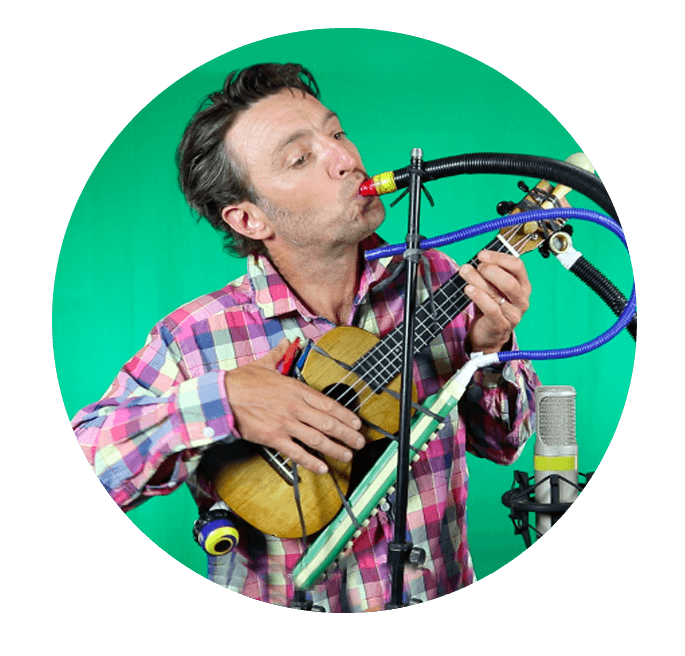 Levity Beet
Three times APRA NZ children's song of the year winner and 2018 Tui Children's Musician of the Year, Levity Beet is well known for his dynamic and humorous performances in schools, early childhood centres, festivals, libraries and private parties. Levity wows audiences with new musical inventions playing instruments he makes from heaters, air bed pumps, tyre valves and anything imaginable.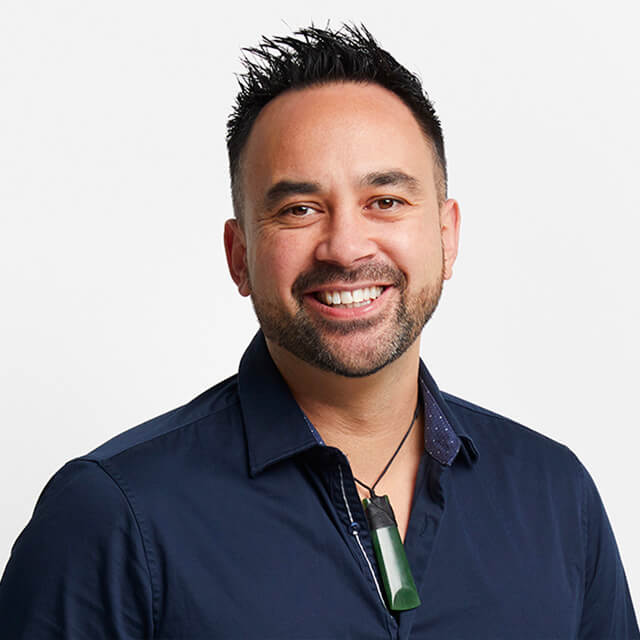 Clayton Hiku
Clayton is full time musician and music educator of Ngāpuhi descent, who gained a Diploma and Bachelors of Music in Jazz Performance from CPIT and the University of Canterbury. Clayton has toured the country as a session musician and been a support act for many notable NZ bands such as Kora, Katchafire and the Black Seeds. As a music educator, Clayton has taught as a full time bass tutor in schools across Christchurch and online at claysbasslessons.com.
SpinPoi Lead Instructor Team (LIT)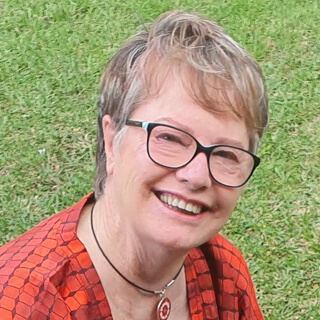 Jocelyn Watkin
Coursework Counselor: Jocelyn is a qualified instructor for mind/body flow arts of SpinPoi, qigong and tai chi with specialist skills in teaching people who are blind/have low vision. Her LIT role is to assist students in putting their coursework together, advise on the kaupapa/guiding principles of teaching, and also how to advertise and promote their classes.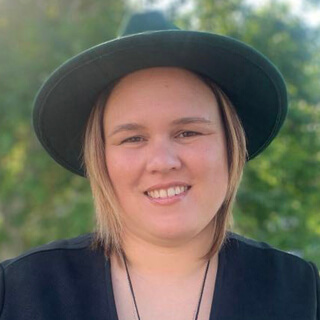 Jamie-Leigh Timoti
Kaitohutohu Māori: Ko Ngai Tai toku iwi. Neurodivergent supporting the disability community in Aotearoa. Founder of Tou Tīrairaka, passionate about Te Ao Māori and the sensory experience it offers. Her LIT role is to assist students who have questions about working with poi in a culturally responsive and sensitive way.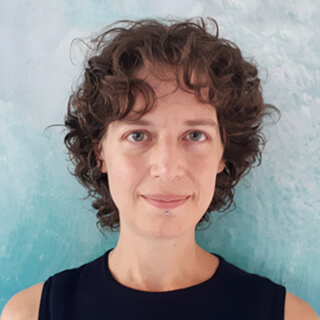 Kay Spinner
Poi Movement Trainer: Kay is a Circus School Object Manipulation Coach, lifelong poi spinner, and poi performer. Her LIT role is to assist students in learning the poi movements, ensuring they have the confidence and practical skills in poi proficiency.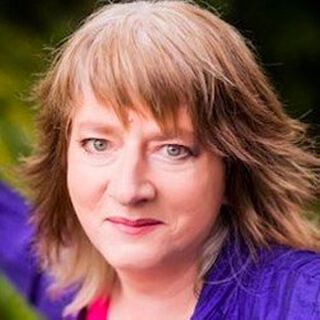 Deb Gully
Live Lesson Demonstrator: Deb is a Nutrition Coach and Certified Natural Health Practitioner in Energy Kinesiology specializing in chronic health issues. Her LIT role is to provide an opportunity for students to sit in on a live virtual SpinPoi class, so they can see how it all comes together and better prepare for the creation of their lesson plans, routine to music, and teaching practicum
He Taonga Māori
SpinPoi's goal in working with poi is to improve hauora (physical, mental, social and spiritual wellbeing) and spread the word about poi's positive health benefits. We work alongside tangata whenua (people of the land) and the community with cultural responsiveness acknowledging poi as ngā taonga Māori (Māori treasure).
We recognize that there are many aspects of poi Māori that cannot be understood or learned in any way other than through lived experience/the passing down of mātauranga Māori (Māori knowledge). Our goal in working with poi is not to teach these aspects, but rather to work with poi as a tool to improve hauora. We believe improving wellbeing for Māori and non-Māori, especially as we age, is of utmost importance. And although the focus of our mahi is working with poi to improve health, we hope SpinPoi can also provide a space for people of all backgrounds and cultures to learn about and respectfully engage with part of Te Ao Māori (the Māori world).
If you would like to kōrero further about SpinPoi's engagement with this precious taonga, please do not hesitate to get in touch: kate@spinpoi.com. Mā te rere a te poi, ka tau ai, te mauri ki roto i a tātou (may the flow of the poi generate positive energy within us).
Our Founding Story
"I first discovered poi while performing in a circus in America, and I was immediately hooked. Just spinning it in a circle felt amazing. I became curious as to why poi made my brain and body so happy, but I couldn't find any rigorous research on poi and health. After years of wondering, and hearing countless personal stories about the benefits of poi from other poi practitioners, I decided to take a huge leap. I quit my job at Harvard University and moved to New Zealand, where poi began, to conduct the first scientific study on the effects of poi on physical and cognitive function.
The results of this research not only proved positive physical and cognitive benefits, but opened the flood gates for poi as a therapeutic tool. After completing my PhD on poi and health I began working full time with individuals and organizations across the globe in utilizing poi to improve wellbeing, and thus, SpinPoi was born. I never could have imagined that a ball on a cord would lead me on such a fantastic journey, and I can't wait to continuing sharing the joy and magic of poi, one orbit at a time."
– Dr. Kate Riegle van West
Founder and CEO
Press and More Information
SpinPoi has been featured across international media. For more information or a full press kit please email info@spinpoi.com