What type of poi is best for you?
There are many different types of poi, from traditional Māori poi to sock poi, glow poi, and fire poi! Below are three types of poi that are a great starting place. They can all be made from materials you'll find around the house.
Sock Poi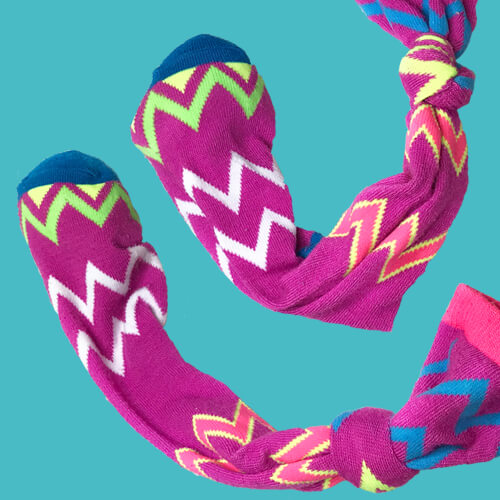 Sock poi are the quickest and easiest to make, and are very durable. They are a great choice if you want something with a bit of weight and stretch. Internationally, sock poi are the most common starting place for your first pair of poi.
Corded Sock Poi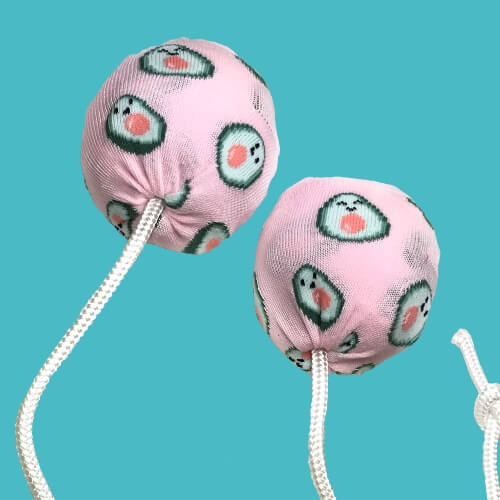 Corded sock poi are a combination between sock poi and Māori poi – they are easy to make like sock poi, and soft and light like Māori poi. They are a great choice for frail older adults or young children.
Māori Poi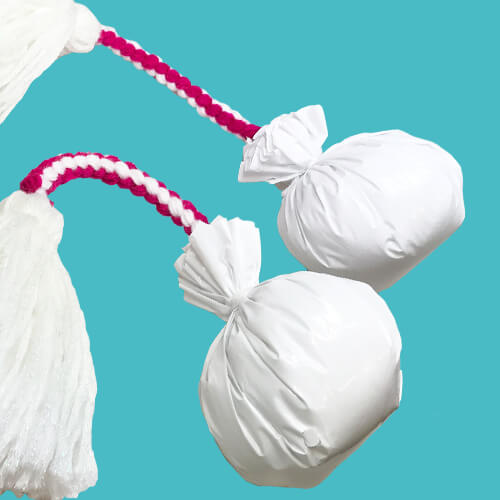 Māori poi are a wonderful craft activity and a great way to connect with Te Ao Māori (the Māori world). They are soft and light, and make a beautiful percussive sound when hit on the body. They take the longest to make, but are well worth the effort.
Follow our DIY How to Make Poi video to get started!
Now it's time to learn your first poi moves!
Gain access to hours of fun with our beginner poi resources. They include easy to follow video tutorials on the fundamentals of poi along with more advanced movements that your brain and body will love. Give it a try absolutely risk free with our 30-day money back guarantee.
Reviews
"When I started spinning poi I noticed my thinking change to a more positive tone, and I felt my depression, stress and anxiety disappear. Poi helped build my self confidence, not to mention all the exercise I am getting on a regular basis." Erika

"I've been wanting to learn poi for a long time and I started watching the SpinPoi Series today – SpinPoi is the best! I love the way you teach. Simple, straightforward, clear, and inspiring" Jeri

"Being a graphic designer, I appreciate how even clumsily playing poi relaxes my wrists and fingers that send a lot of time wrapped around a computer mouse. Thinking about how to get the poi to do what I would like them to do it mightily mind-detoxing." Michaela

The Benefits of Poi
Poi is a mind-body exercise that combines gentle physical movement with mental focus. It doesn't involve expensive equipment or workout gear, and it can be done any time from the comfort of your own home. Plus it has been scientifically proven to work.
✔︎ Poi is a great way to increase physical activity that is actually fun!
✔︎ Poi is a gentle and rhythmic, and can help your mind and body relax and de-stress
✔︎ Poi can be done from the comfort of your own home, and is a great activity for all ages and abilities
Start your SpinPoi journey today!
Get started absolutely risk free with our 30-day money back guarantee. If you're not happy with this product for any reason, just let us know and we'll refund your payment.