What People Are Saying
Practicing poi helps keep the brain alive. It's stimulating. It's fun. It requires complex actions that keep the body and mind engaged. Poi just might help delay the onset of diseases that strike in old age like dementia.

Sir Richard Faull
Auckland, New Zealand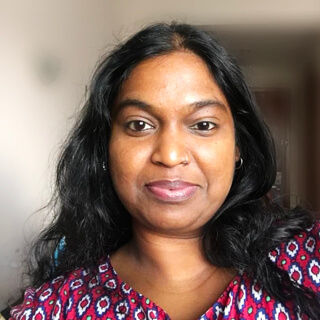 Poi has always been something I can lose myself in, and find myself in. It's one of the most valuable tools I have to ground my emotions, distract from anxiety, and refocus myself – it's a mental sanctuary.

Neebha Budhoo
Durban, South Africa
Because I am so hyperactive and have ADHD, poi helps me focus and calms me down. Every time I spin I don't think about anything else, just that moment in time.

Zoran Strbac
Bjelovar, Croatia
Being a graphic designer, I appreciate how even clumsily playing poi relaxes my wrists and fingers that send a lot of time wrapped around a computer mouse. Thinking about how to get the poi to do what I would like them to do it mightily mind-detoxing.

Michaela Istok Ahonen
Helsinki, Finland
Shortly after I started spinning I began to notice changes in my mood. I would find myself feeling positive about life and my place in this world. I no longer suffer from depression and my anxiety problems have also greatly improved. I would recommend spinning poi to anyone, not only for the health benefits but for the hours of fun that follow.

John Raven McGregor
Bismarck North Dakota, USA
I had a stroke to the right side of my brain effecting the left side of my body. I just about lost all coordination in my left hand, but spinning poi has gotten my arm motion and finger coordination back in check. I can open and close my hand again, and move my arm all the way around in circles (when it wants to listen to my brain!).

Misty White
Tempe Arizona, USA
Why SpinPoi Works
Poi has the perfect mix of physical and cognitive elements to keep your brain and body engaged. It's playful. It's rhythmic. It's challenging (yet achievable!). And it's backed by rigorous scientific evidence: a clinical trial found that after just one month of poi practice, participants improved their grip strength, balance, and attention.
Ready to Start Your SpinPoi Journey?
The SpinPoi Story
"I first discovered poi while performing in a circus in America. I was immediately hooked….just spinning it in a circle felt amazing! I became curious as to why poi made my brain and body so happy, but I couldn't find any research on poi and health. After years of wondering, and hearing countless personal stories about the positive effects of poi, I decided to take a huge leap. I quit my job at Harvard University and moved to New Zealand, where poi began, to conduct the first scientific study on the effects of poi on physical and cognitive function.
This research not only proved positive physical and cognitive benefits, but opened the flood gates for poi as a therapeutic tool. After completing my PhD on poi and health I began working full time with individuals and organizations across the globe in utilizing poi to improve wellbeing, and thus, SpinPoi was born. I never could have imagined that a ball on a cord would lead me on such a fantastic journey, and I can't wait to share the joy and magic of poi with you, one orbit at a time."
– Dr. Kate Riegle van West
Founder and CEO
See SpinPoi in Action
Learn more about the history of poi and the health benefits of poi in this episode of The Project featuring Dr. Kate Riegle van West of SpinPoi and her work with poi and seniors.