What Story Will Your Poi Tell?
"Poi is an instrument of my own feelings and understanding. Poi can be anything you want it to be. It can talk, convey many different messages and it can be a great storyteller."

Ngamoni Huata. Te Arawa, Mataatua, Tainui. Poi Exponent.
It is said that poi were originally used by Māori men to train strength and flexibility, and by Māori women as a form of entertainment. Today you can see dazzling displays of poi in kapa haka, and poi continue to play an important role as storytellers and as a beautiful art form of Māoritanga (Māori culture). Before you begin working on your poi colouring page, think about what story your poi will tell. Maybe it's the story of your whakapapa (genealogy), your favorite animal, or the night sky. Your poi can express anything you can imagine! Download the colouring page here.
More Poi Resources for Kids
DIY Poi Making for Kids
Poi is a fun craft activity that will keep kids engaged for hours on end. Learn how to make 3 different kinds of poi in this DIY poi making video.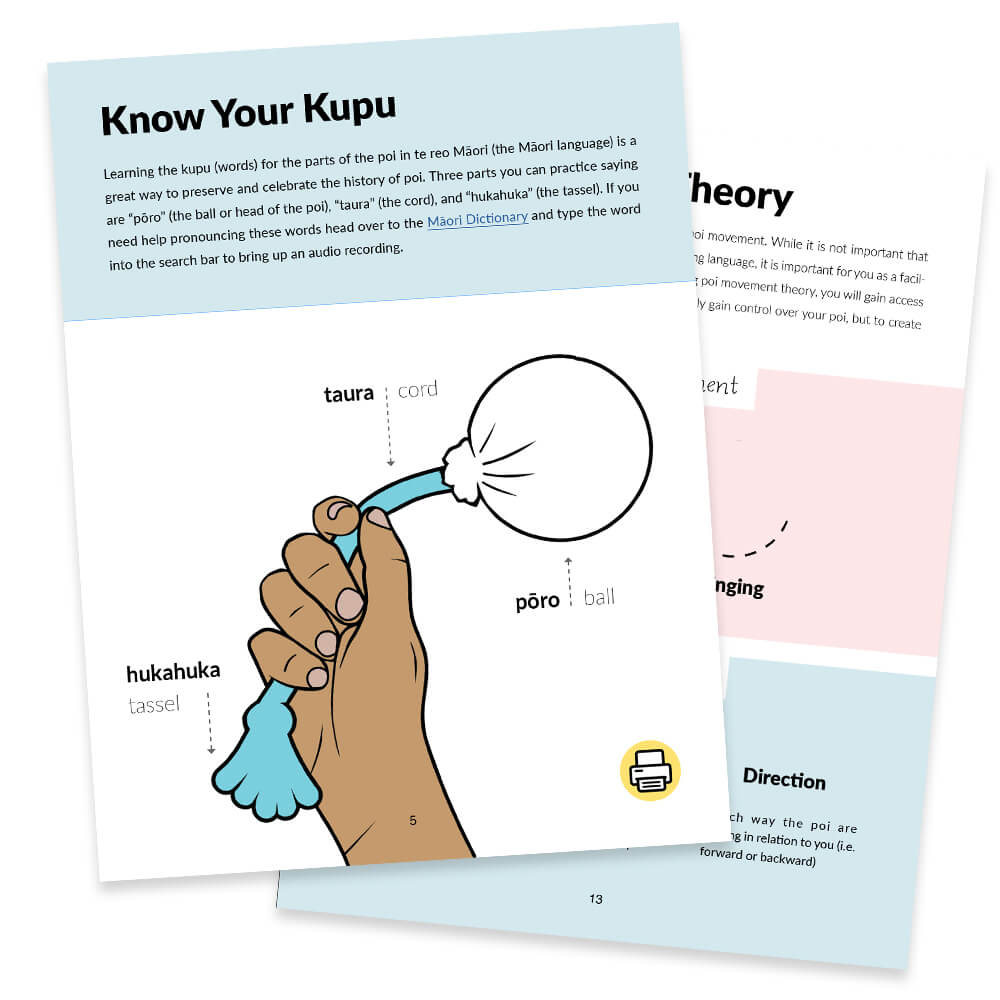 Learn how you can utilise poi to develop key physical and cognitive skills for your students.