SpinPoi Founder and world renown poi/health exponent Dr. Kate Riegle van West will be in residence at the beautiful Bali Flow Temple this February. If you are interested in learning how to work with poi as a therapeutic tool get in touch with Kate to discuss your vision/needs. She is happy to support individuals and groups in their poi wellbeing journey through hands-on training. kate@spinpoi.com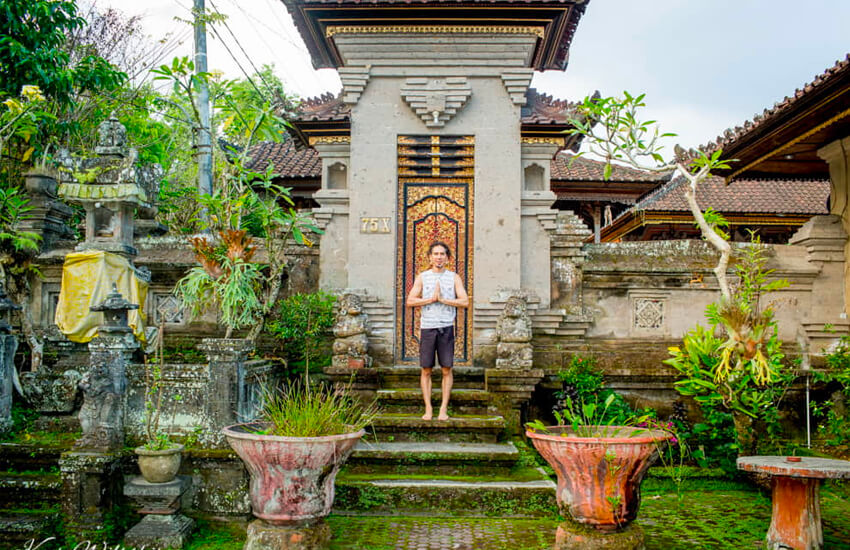 Areas of Expertise
SpinPoi's work is evidence-based with special areas of expertise including independently living older adults, adults in rest home or with dementia, Parkinson's, and early childhood education. Below are some of the services we offer, and we are also open to custom requests.
Poi for Older Adults
Poi is a great way to increase physical exercise and cognitive engagement for seniors through gentle movement that can be done from a seated or standing position. Our SpinPoi for Seniors training covers the fundamentals of working with poi as a therapy activity for older adults plus best practices around preparing for, structuring, and facilitating poi sessions to target physical, cognitive, and social engagement.
Poi for Early Childhood Education
As a form of play based learning, poi is a simple, fun, affordable way to develop key physical and cognitive skills for young learners. If you are working with children aged 3-7 our Early Childhood Education training will support you through hands-on training and curriculum based resources aimed at improving gross motor skills, coordination and body awareness through bilateral integration and rhythmic movement.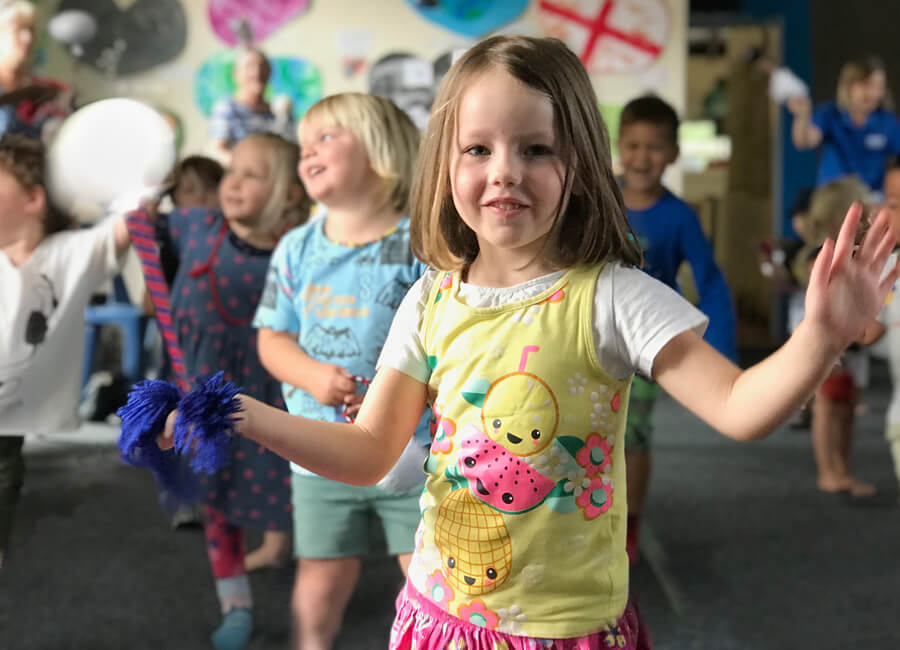 Certification
We offer a full Certification Course on working with poi as a therapeutic tool. This comprehensive 12 hour training will help you gain the credibility, confidence, and skills you need to facilitate safe and engaging poi sessions, and join the global community of SpinPoi instructors.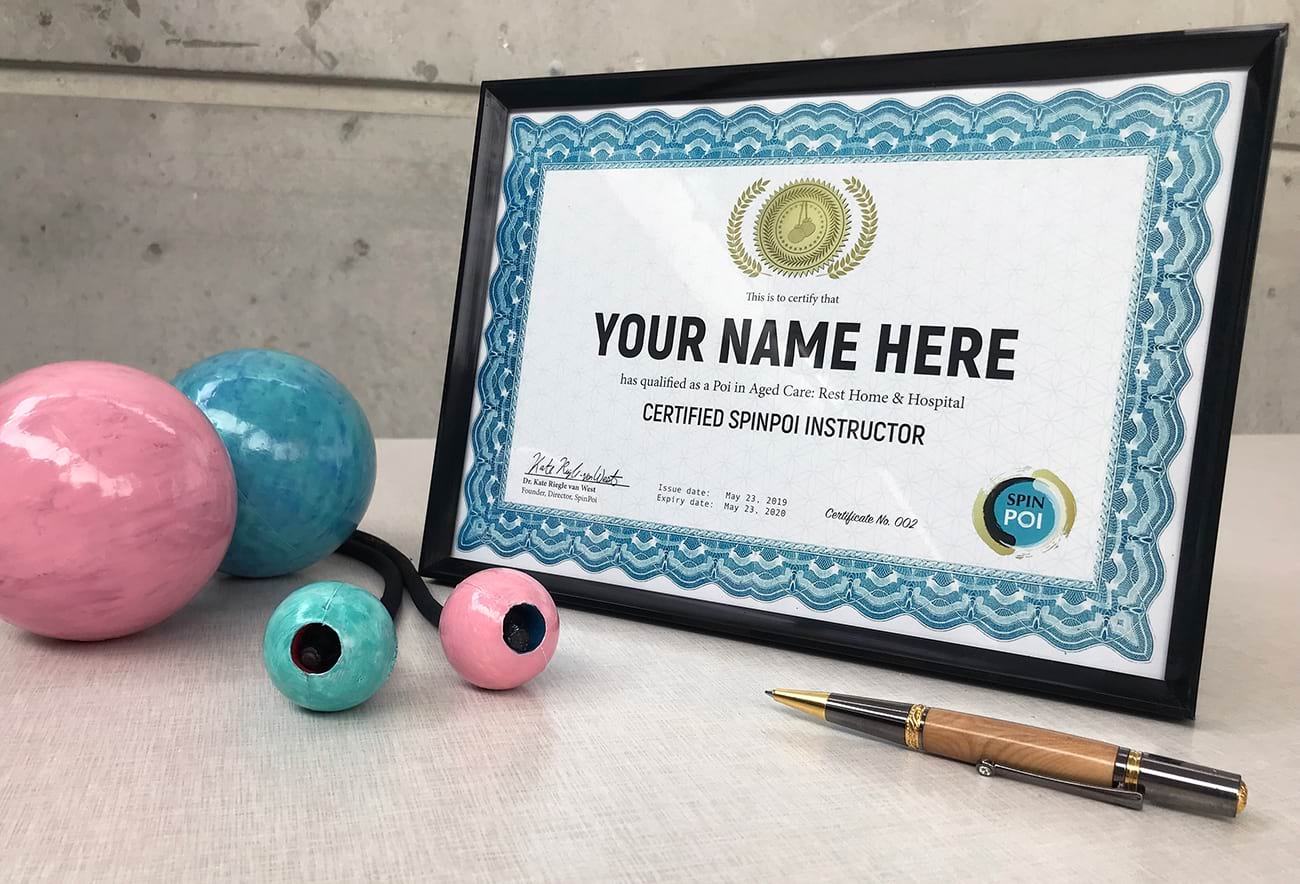 What People Are Saying about SpinPoi Training
"I have been able to learn and implement SpinPoi programs in the aged and disability sectors and have seen firsthand the joy and improvement for consumers in my classes. I totally recommend SpinPoi to anyone." –Janine, Aged Care Lifestyle Consulting

"I just began my SpinPoi classes at the local Senior Center, and driving home I cried tears of gratitude, realizing how much the people are benefitting from this experience. And I had a blast too! I feel so blessed to have found poi through SpinPoi. – Shanana Rain, Certified SpinPoi Instructor

"SpinPoi inspired me to incorporate poi into my dance classes for the 50yrs+, and made the process of adding poi to an existing group fitness class very straight forward. The humour, creativity and sheer joy from participants has been fantastic." – Hilary, Move Good Now

"Our residents are loving our SpinPoi sessions. We do get a good laugh along the way and I have noticed how well they follow instructions (something that they usually have difficulties with – and the concentration!)" – Elaine, Southlands Residential Home

"As a play-based specialist teacher, often working with youth with diverse and complex needs, I've found SpinPoi to be a great activity not only for the engagement and physical benefits but for the amount everyone enjoys it." – Jesse, The Forest School

"During SpinPoi sessions we have seen our older residents smile or laugh out loud, socialize and develop new friendships, and engage both their minds and their bodies despite their age and physical or cognitive abilities." – Orquidea, Summerset

SpinPoi is perfect for…
anyone who would like to incorporate poi into their work as a tool for improving wellbeing and quality of life. By learning the SpinPoi method you will gain the knowledge, tools, and credibility to confidently lead safe and engaging poi sessions for your clients.
Meet SpinPoi Founder Dr. Kate Riegle van West
Dr. Kate Riegle van West is the leading global exponent in working
with poi as a therapeutic tool and the Founder and CEO of SpinPoi Ltd. Kate completed her PhD in the health benefits of poi at the University of Auckland, where she conducted the first study in the world to scientifically investigate the effects of poi on physical and cognitive function. She was awarded the Future Leader Award from the Royal Society of New Zealand for her work in the poi/health field, and has been featured across international media including BBC World News, ABC News, TVNZ, Radio New Zealand, and Maori Television. In 2021 she was named as one of the University of Auckland's Top 40 Under 40 inspiring alumni.
Get in Touch
We would love to support you in learning poi and helping others improve their quality of life, one orbit at a time. Email kate@spinpoi.com to discuss your vision and to book a time for hands-on training this February.