5 Science-Backed Ways Playing Poi Improves Quality of Life for Seniors
A clinical study shows that spinning a weight in circles around your body improves quality of life for seniors.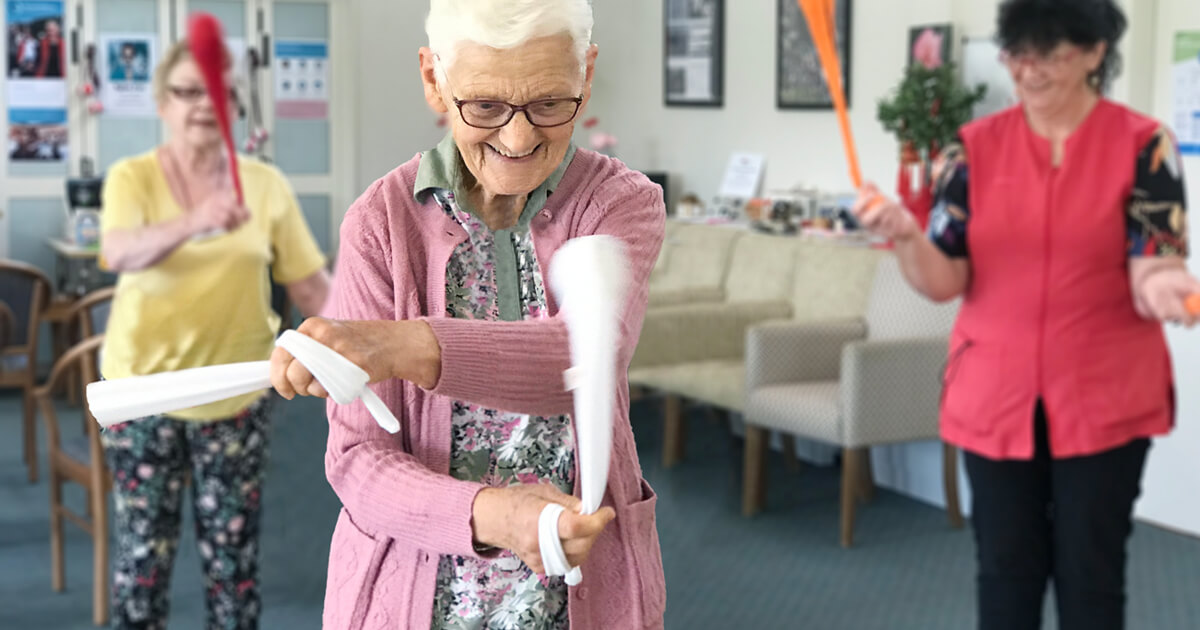 Poi is an art form that dates back hundreds of years to the Māori of New Zealand. The act of practicing poi involves spinning a weight on the end of a cord in circular patterns around your body. There are many different types of poi, from soft foam balls to poi that glow and poi that can be lit on fire! In 2018, a clinical study on poi and healthy older adults proved physical and cognitive benefits after just one month of poi practice.¹ Lead researcher, Dr. Kate Riegle van West, says "These results are very exciting, as they cover some of the hallmarks of frailty." With many of us living longer than ever before, maintaining good quality of life is crucial for being able to enjoy our later years.
So, how much can a simple ball on a cord really do? Let's dive into the top 5 science-backed ways that spinning poi improves quality of life for seniors.
1. Boosts Your Mood
Poi is undeniably fun, and is the perfect mix of physical and cognitive engagement to keep your brain and body happy. This is particularly important as we age, with 20% of adults over the age of 60 suffering from depression or other mental disorders.² According to Riegle van West's study, two of the top three responses to "how do you feel after playing poi?" were "happy" and "enjoying the challenge of learning a new skill." Poi artist John Raven McGregor says "Shortly after I started spinning I began to notice changes in my mood. I would find myself feeling positive about life and my place in this world. I no longer suffer from depression and my anxiety problems have also greatly improved. I would recommend spinning poi to anyone, not only for the health benefits but for the hours of fun that follow."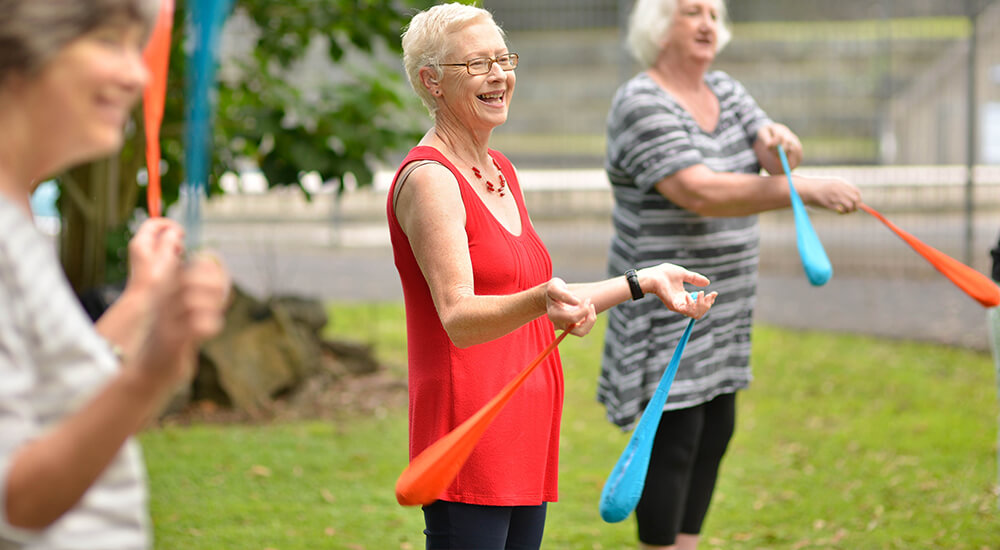 2. Improves Focus and Attention
Cognitive decline is a major issue for seniors, with 40% of people aged 65+ experiencing some form of memory impairment.³ While there is no cure for diseases like dementia, there are ways to exercise your brain that can help keep you sharp long into your later years. According to Riegle van West's study, practicing poi for as little as two hours a week can improve your cognition, and more specifically the ability to sustain your attention. This is an important skill for every day functioning and is necessary in order to hold a conversation, drive a car, or even read this article. Neuroscientist Sir Richard Faull notes that "Practicing poi helps keep the brain alive. It's stimulating. It's fun. It requires complex actions that keep the body and mind engaged. Poi just might help delay the onset of diseases that strike in old age like dementia."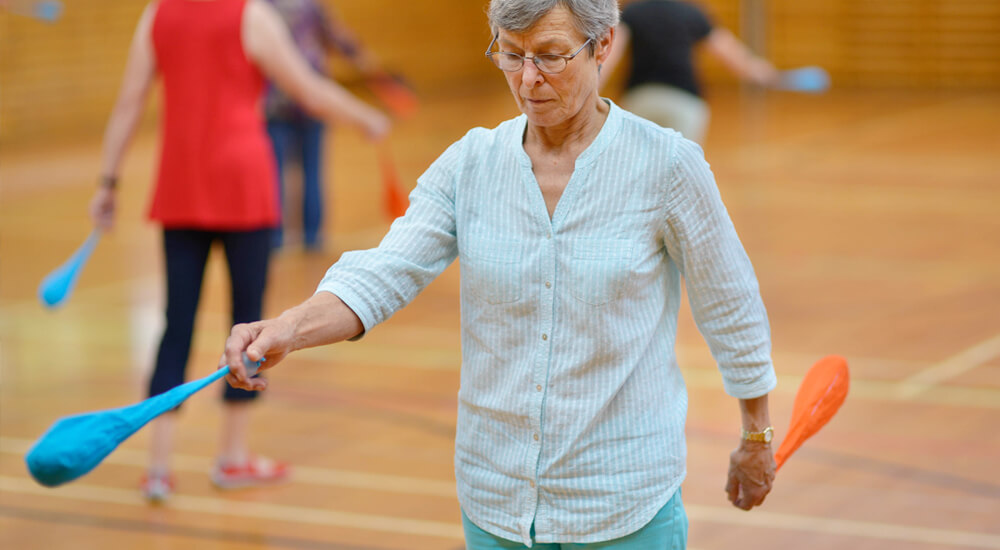 3. Improves Balance
Maintaining balance as we age is vital, with falls being the leading cause of both fatal and nonfatal injuries for people aged 65+. In addition, many older adults have a fear of falling, which can seriously affect their quality of life and keep them from being active and enjoying life to the fullest. Improved balance was one of the statistically significant results in Riegle van West's study, in which participants attempted poi moves that invovled crossing the midline, shifting weight, and even doing a 180 degree turn with the poi flying overhead. The beauty of doing these movements while twirling poi, as opposed to doing them on their own, is that your focus is on the fun and challenge of controlling the poi, not on improving your balance or any of the other subsequent health benefits. 90-year-old aged care resident Jackie sums it up well in saying: "You put the poi over your head, and down, and get that exercise that you're not even dreaming that you're getting!"
4. Strengthens Your Muscles
As we age our muscles and tendons become weaker and less flexible. Simple activities such as going up stairs, opening a jar, or getting up from a chair can become difficult. One of the best ways to combat this is to stay active and continue strengthening your muscles, which in turn will stimulate bone growth, make you steadier on your feet, and reduce joint pain. According to Riegle van Wests's study, practicing poi for one month significantly improved participants' grip strength. One retirement village resident stated: "I had cramps in my hands so bad I couldn't do anything, and after loosening it up with the poi they're as good as gold. It's done me wonders." Grip strength is particularly important for seniors as it is not only essential for every day functioning, but a strong grip is a good indicator of overall physical health and mobility.⁴ It's no wonder why aged care exercise programs across the globe are turning to poi to help keep their residents fit.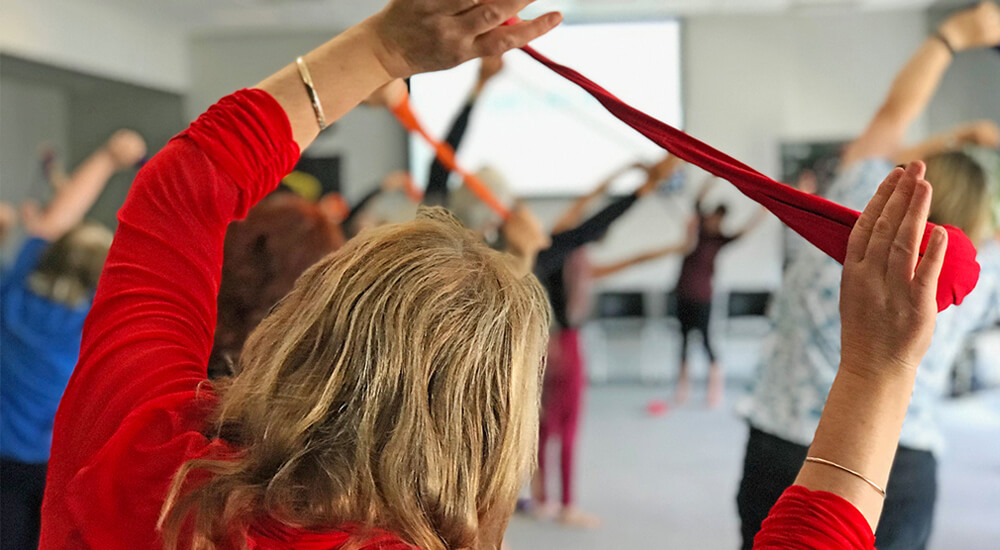 5. Reduces Loneliness and Provides Social Connections
Loneliness amongst the elderly is something that is often overlooked. From those living independently at home, to those living in rest homes/retirement villages, many older adults lack social interaction and struggle to connect meaningfully with their peers. Poi is a fun and accessible way to break down social barriers and connect with others through play. Orquidea Tamayo Mortera, a Diversional Therapist and President of the New Zealand Society of Diversional and Recreational Therapists, has been working with poi as one of her aged care exercise programs. Orquidea states: "Poi could potentially be one of the most affordable and effective interventions globally to alleviate depression, loneliness and isolation in older adults. We have seen our older residents smile or laugh out loud, socialize and develop new friendships, and engage both their minds and their bodies despite their age and physical or cognitive abilities."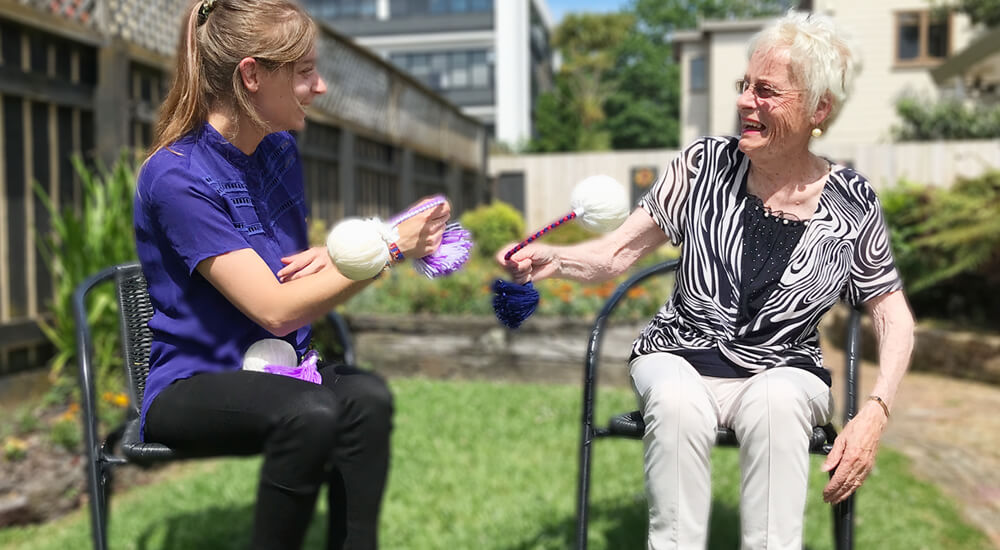 How Can You Spin Your Health Around?
Whether you are living independently or looking for fun activities for senior citizens homes, poi improves quality of life and is an affordable, accessible, enjoyable, and scientifically-backed way to keep the mind and body fit. Why not download our FREE poi and wellbeing guide to learn how you can start your poi journey, or learn your first poi move from our easy to follow video tutorials.
SOURCES
1. Riegle van West, K., Stinear, C., & Buck, R. (2019). The Effects of Poi on Physical and Cognitive Function in Healthy Older Adults. Journal of aging and physical activity, 27(1), 44-52.
2. World Health Organization (2017). Mental health of older adults. https://www.who.int/news-room/fact-sheets/detail/mental-health-of-older-adults
3. Small, G. W. (2002). What we need to know about age related memory loss. Bmj, 324(7352), 1502-1505. Chicago.
4. Bohannon, W. R. (2019). Grip Strength: An Indispensable Biomarker For Older Adults. Clinical Interventions in Aging. 14: 1681–1691.
About the Author: Dr. Kate Riegle van West is a scientist, artist, and entrepreneur with a passion for play and wellbeing. She completed her PhD in the health benefits of poi at the University of Auckland, and is the global leading exponent in working with poi and health.