40 under 40: Dr. Kate Riegle van West | The University of Auckland
From a network of over 200,000 alumni worldwide, Dr. Kate Riegle van West was selected as one of the University of Auckland's 40 inspiring alumni aged 40 and under in 2021. A former circus performer, Kate has found a unique way to blend her passions for performance, wellbeing and science into a successful business doing social good. To follow is an interview with Kate about her background, her time at the University of Auckland, and what she attributes her successes to.
Q: Who have been some of the key people who have influenced you and how has that occurred?
My parents have been and continue to be hugely influential and inspirational in my life. They both have the amazing ability to provide poignant advice without judgement, and have unwaveringly supported me in pursuing my passions from performing in the circus to playing music to moving across the globe to pursue a PhD in poi. I was lucky to have other strong and supportive mentors as a young person, including my primary school librarian Dee Damkoehler and youth circus coach Dr. Tom Romance. Dee created a magical world inside those library walls, and through poetry, storytelling, and her gentle and compassionate nature, taught me the importance of caring for the planet and every creature on it. Tom's visionary circus program was another safe haven for me growing up. He cultivated a non-competitive, inclusive, fun space for children of all ages and abilities to push their limits and truly shine. Even if I fell during a show in front of the whole audience, Tom's mantra of "style and smile" instilled a confidence in me…it was ok to fail, just pick yourself up with a salute to the crowd and a positive attitude, and simply try again. These lessons and values will always be part of me and the core values of my endeavors.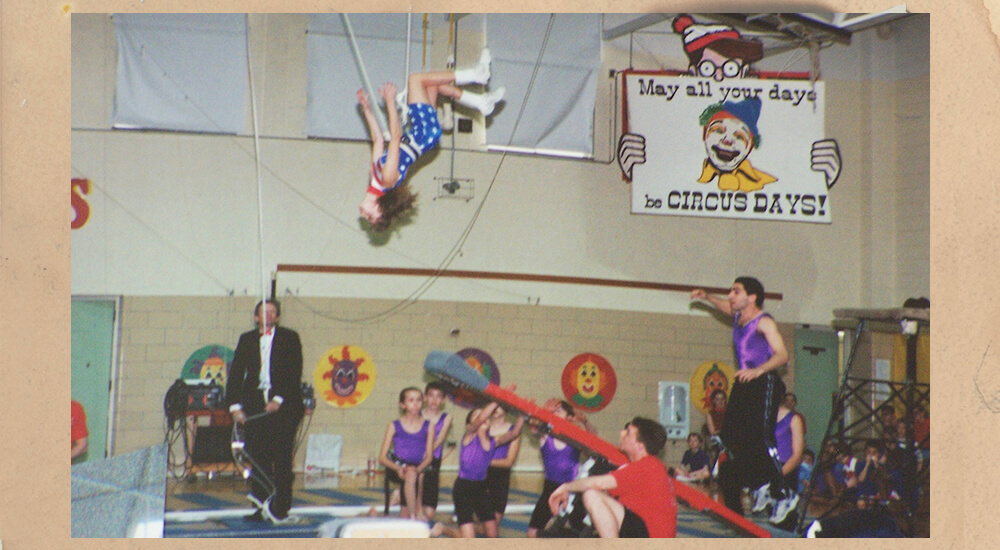 Q: How did your time at the University of Auckland provide a foundation for your success?
Conducting my PhD research at the University of Auckland and getting involved in different competitions and events, especially through the Centre for Innovation and Entrepreneurship, really set the stage for my entrepreneurial success. Before beginning my studies, which centered around a large randomised controlled trial on the effects of poi for healthy older adults and eventuated in founding and running a company, I had no formal experience working in the field of health, conducting scientific research, or running a business. I remember asking my PhD supervisor, Deputy Head of the Department of Medicine Professor Cathy Stinear, if I needed to take any classes related to health and medicine and how to actually conduct a clinical trial. She said "Nah, you'll learn as you go along." I remember being taken aback but also empowered by her confidence and belief in me. I think it was really that belief, coupled with expert guidance from her and many advisors, mentors, competition judges, etc. throughout my time at the university, that empowered me to flourish.
Q: Since leaving university, has your career evolved as you expected or have you gone in a different direction?
I really didn't have expectations about my career as I exited The University of Auckland. I began my PhD because I thought conducting scientific research to further substantiate the health benefits of poi could help more people improve their quality of life. I am still driven by the same mission, and am really just pursuing the opportunities that align with it and have the potential to make the biggest positive impact.
Q: What has been your biggest learning along the way?
If I had to pick one thing it would be to always do what feels right. I used to spend a lot of time and energy sweating past mistakes, pondering paths not taken, and worrying about future failures. The thing is, you are always going to mess up, there will always be things you could have done better. But, if you choose what feels right in your heart at every juncture, then you can unequivocally move forward with confidence and inner harmony. Maya Angelou expressed this idea beautifully when she said "Right may not be expedient, it may not be profitable, but it will satisfy your soul. It brings you the kind of protection that bodyguards can't give you."
Q: What are some of the "big" professional and/or personal goals you have set for yourself in the future?
Continue pursuing my passions, chasing my dreams, and making the world a better place. Oh, and to learn how to do a one-handed handstand. I've been practicing off and on for the past 20 years, but I think I am finally getting closer!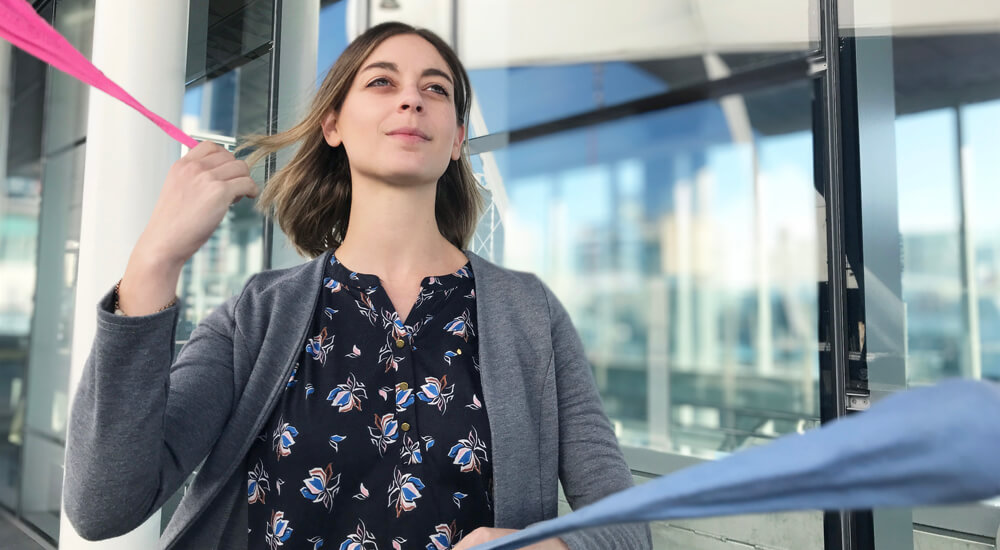 Dr. Kate Riegle van West is a researcher, artist, and entrepreneur with a passion for play and wellbeing. She completed her PhD in the health benefits of poi at the University of Auckland, where she conducted the first scientific study in the world to investigate the effects of poi on physical and cognitive function. Following her PhD she became the Founder and CEO of SpinPoi, the leading global enterprise in working with poi as a therapeutic tool. Kate was awarded the Future Leader Award from the Royal Society of New Zealand and the CAI Best Doctoral Thesis Award for her work in the poi/health field, and has been featured across national and international media including BBC World News, ABC News, TVNZ 1 News, Maori Television, and Radio New Zealand.